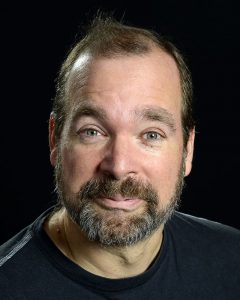 Oliver Hume, our multi-talented client, and the fantastic folk at Front Room Theatre have received an OnComm for their online audio drama, Not So Quiet on the Welsh Front. You can listen to the full play here.
The OnComm is an Online Commendation from the brains behind The Offies, which aims to recognise the excellence of shows from independent, alternative and fringe theatres that are being presented online since March 2020 during the Covid-19 pandemic.
Not So Quiet on the Welsh Front follows the relationship between a G.I. and a woman from Bethnal Green during World War II. Oliver plays the role of Humphrey the Teddy Bear in this moving piece, recorded as part of the Reading Fringe Festival, a 2020 digital festival.
Oliver's experience as a radio actor includes Dalek Empire III, …Ish, Light At The End (Big Finish Productions), Richard III (BBC), WolfSong (BBC Pebble Mill).
Oliver and the whole cast and crew are deservingly proud of the piece and delighted with the commendation.