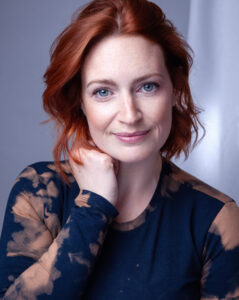 Katriona Brown is in preparation for a whirlwind week at The Lusail Multipurpose Hall, Qatar, performing in, The Smurfs Live! 
Katriona has spent much of the year playing the Busker, in the Twirlywoos stage tour as well as Tiger, in the Kipper tour.
Katriona is an hugely experienced performer and puppeteer and we are looking forward to hearing her stories of performing in the Middle East.
Eight favourite Smurf characters including Papa Smurf, Clumsy Smurf, Brainy Smurf, and the adorable Smurfette will be going to Doha. The evil wizard Gargamel and the puppeteers will accompany the tiny blue creatures in this 'Smurftastic' journey.
Performing from 28 to 30 July. 
The Lusail Multipurpose Hall, Qatar, is a mutli-use venue with a 15,300 person capacity. It regularly hosts sports and music events.