Introduction
If a company is going to pay a client the same amount weekly, you can set up a payment schedule. This will enable you to bring up a list of payments and tick them off as they come in. The payment scheduler appears in the Jobs window under the Notes section.
Key advantages of using the payment schedule are:
In the case of repeating identical payments, you only need to add the details once, along with the dates payment is expected.  
If payments are missed, TagMin will flag these.  
Should the company request an invoice, all of these separate payments can be imported into an invoice, i.e. it removes the need to add individual invoice items for each payment.  
How to do it
Click "add payment to schedule" which opens a new window. Enter the item as Weekly Fee, enter the fee amount, the frequency (every 7 days), and the start and end dates.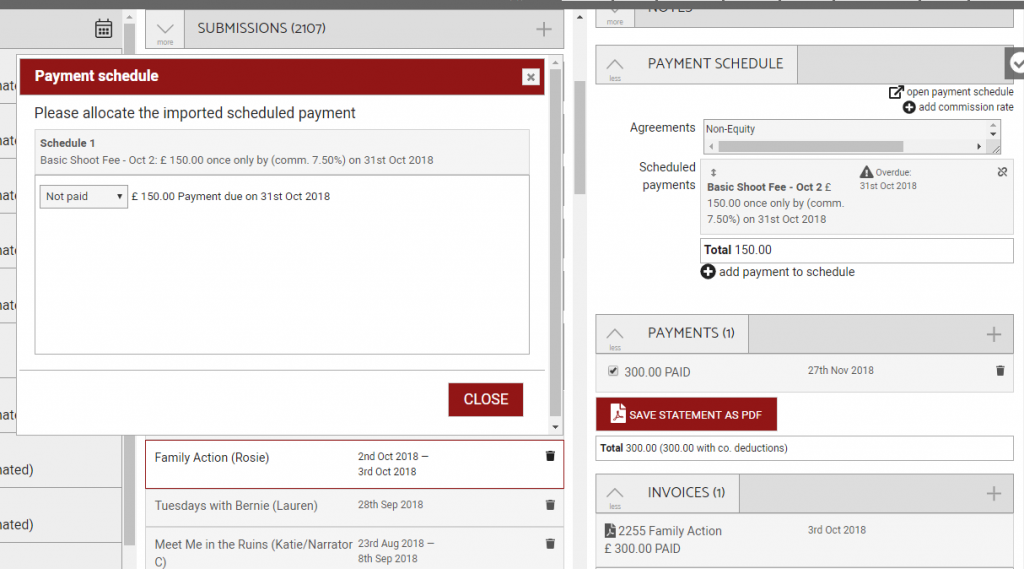 As payments are made, you should click "open payment schedule" which will open a new window. Now you can mark each item/week once payment is received.