Follow these steps if someone uploads a Tagmin tape.
What to do
You see a Tagmin Tape alert
See which Self Tape is waiting to be sent
Approve Tape
Send Tape via link or email
How to do it
How do you know there's a Tagmin tape to be sent?
At the top of Tagmin home screen, you will see this number bubble:

* Note: if you've sent your self-tape via Tagmin tapes, I'd also recommend alerting the office- it won't be approved/sent until the office does so!!
When you click on the Tagmin tapes play button (by the number bubble), you'll see self-tapes that are waiting to be sent (you can filter on the drop-down menu to see not approved, outstanding,  due next week, etc, as well):     

From here, click on the tape to approve/send. You'll see something similar to this: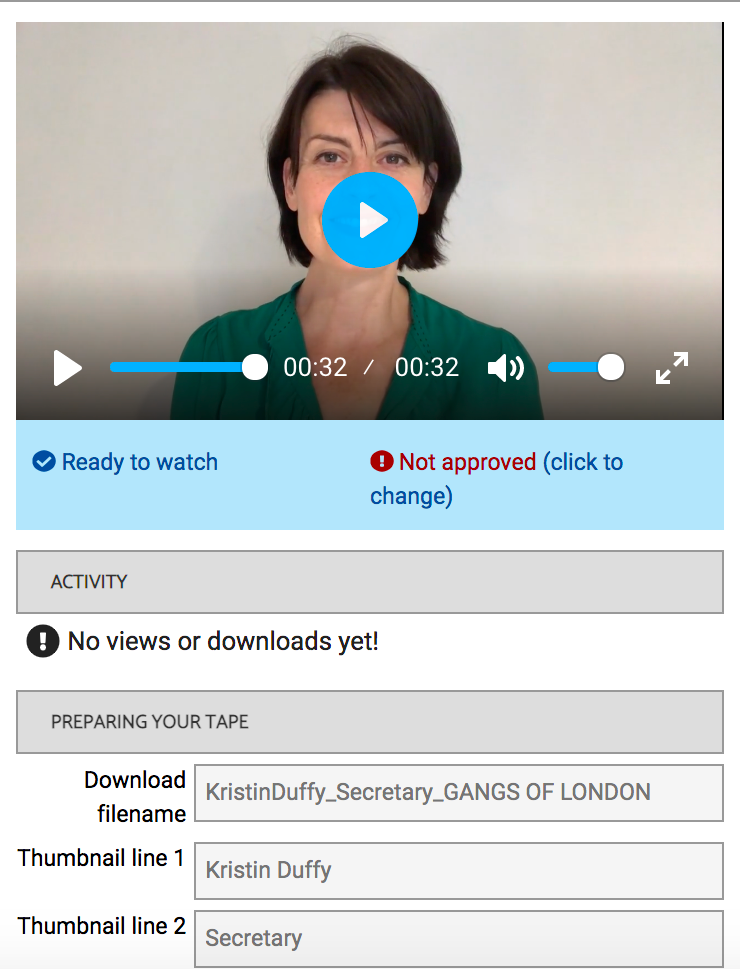 You can watch, download, approve and send from here.
To approve click (click to change). This will change to approve and you'll be able to send.
You can choose to send a link or directly email the recipient. You can also change the order if there are multiple clips but you typically won't have to do that!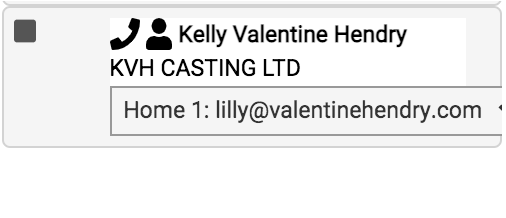 You will see a familiar Tagmin email template that you can adjust as appropriate.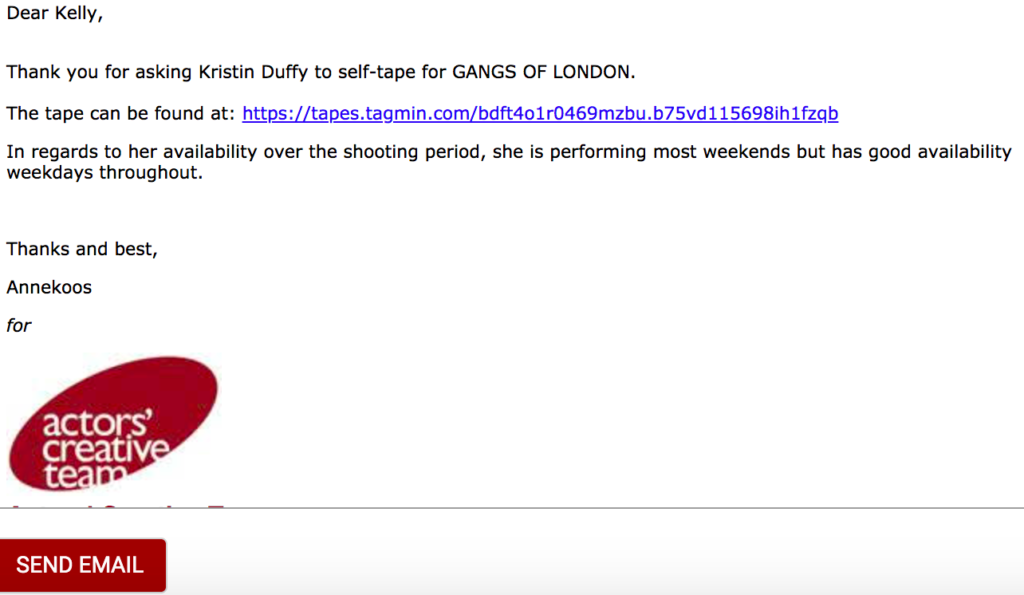 Send it!
Some other features of Tagmin tapes include seeing if/when it's been downloaded, how much has been watched (though this is only how much has been watched directly through Tagmin tapes, not after it's downloaded!)