Our telephone is a VOIP (voice over Internet protocol) service with the nunmber 020 8050 7462 provided by Yay.com
Click the Yay link on the ACT links page will open a browser tab for the number

You may be shown a login page that looks – in which case click 'Login as a member'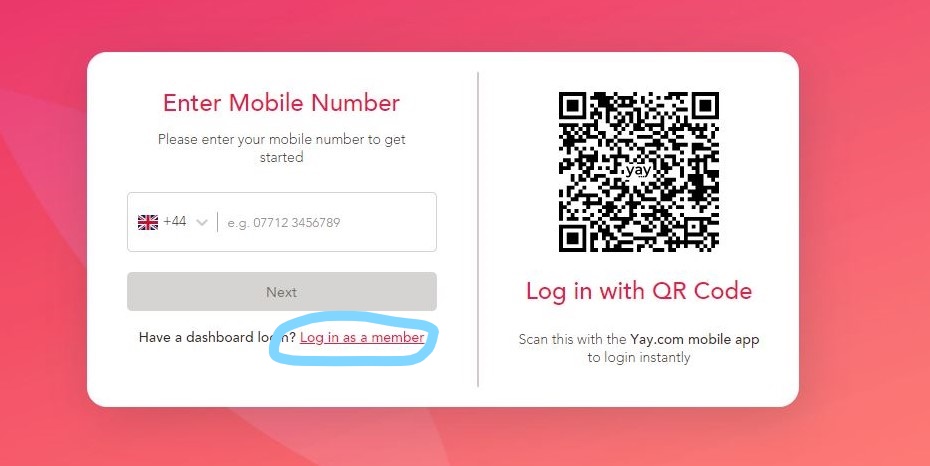 This will take you to a 2nd login page in which with ACT details should be auto-filled.

Click Login on this and you are unlikely to see the above page again.
When the YAY.com browser tab is open.
Your PC / tablet / phone will ring if someone calls the agency number

The browser app is not optimised for mobile – so might work ok, but…

Both Agents-of-the-Day can have Yay tabs open at the same time

If someone rings the office number, both Agent's devices will ring
Only one can answer

To answer the phone, select the Yay tab and click the phone icon

Other fairly self-explanatory options (e.g. mute etc.) are available, adjacent to the phone icon

To make a call, either enter or 'paste' the number into the search bar (top left) or select the keypad and dial
Our current plan with Yay does not support a 'Phonebook' or saved Contacts.
Phone numbers for clients and Contacts can be copied from Tagmin
NB. We do not have many Free Minutes – so, only use the phone to dial out if you need to hide your own number.
If we miss a call, it will be sent to our voicemail. The recording will then be forwarded to our Email.