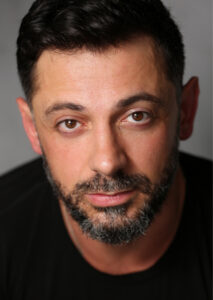 Nicholas Gauci stars in season 1 of FBI International for CBS and Paramount+
Nicholas plays Dasha, a pencil-pushing embassy employee who is (spoiler alert!) leaking information from the ministry of defence.
From Emmy Award-winning executive producer Dick Wolf, "FBI: International" is the third iteration of the successful FBI franchise, following the elite operatives of the Federal Bureau of Investigation's International Fly Team. Headquartered in Prague, they travel the world with the mission of tracking and neutralizing threats against American citizens wherever they may be. Not allowed to carry guns, the Fly Team members rely on intelligence, quick thinking and pure brawn as they put their lives on the line to protect the U.S. and its people.
See the teaser trailer HERE.